Dog Trainer Daytona Beach Shores FL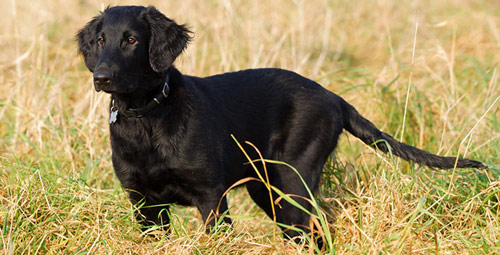 Super Dog School Offers Various Dog Training Programs in Daytona Beach Shores, FL, to Fit Your Needs
All of our programs are designed to address not just obedience commands but to correct behavior issues as well: things like barking, jumping, and getting into things.
All the equipment and everything you need is included in our pricing, so there are never any extra costs.
And all the programs are guaranteed, so you'll never need to spend money on training again!
While training dogs is our full-time concern, we take only a limited number of clients, to assure that we can devote all the time needed to solving your dog's problems, and can fully support you after your program is completed.
That's because most of our programs offer 6-months support in case you need some fine tuning, or need anything explained again, or if something comes up and you feel unsure of how to handle it.
We also can customize a plan if you don't see one that fits your needs.
Daytona Beach Shores Dog Training Programs Custom Tailored to Your Dog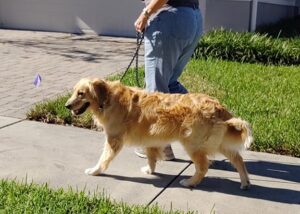 Imagine being able to have company over again. Or not worrying when you have to pass that thing that makes your dog uncontrollable.

SUPER CONTROL
This program is perfect for the family that just needs to get a few things under control. Right now your dog might be dragging you down the street, making you chase them around the yard when you are late for work, or jumping all over you (and your guests!). Having a dog could be so much more enjoyable, if they'd only listen, right?
This program will give you the peace of having a dog with great manners… walking next to you, coming when called, not jumping on people and behaving around your food and belongings. Imagine that!
This program includes: COME, COME ON, LEAVE IT, PLACE and OFF, and is typically achieved in about 6 lessons: 3 at your home and 3 near Super Dog School.
BONUS: 6 months of support if you need any extra help.
Imagine hiking … without a leash. Or going to an event with a dog that makes everyone envious. Check out our Super Advanced Control Program.

SUPER ADVANCED CONTROL
Distractions are part of everyday life, but your dog doesn't listen around them! We'll take care of that for you. Your dog will focus on you instead of other dogs or things that get him into trouble. And life will be so much more fun for you both!
In this program, we'll make sure your dog learns to turn away from trouble and watch you. Together we'll also teach your dog to go to an area and stay until you say — awesome for teaching self-control and practical when you don't want your dog underfoot. And we'll teach your dog to wait at doorways, in the car, or anywhere it could be dangerous for him to run. Your dog will have all the skills of Super Control no matter what's going on around him, plus will focus on you, wait quietly without fussing when you ask, and won't run out the door.
This program includes: COME, COME ON, LEAVE IT, PLACE/STAY, OFF, WATCH and WAIT, and is typically achieved in 9 lessons. At least 5 of those lessons will be at your home and the other lessons will be in a public place so we can practice together around distractions.
BONUS: 6 months of refresher lessons.
Imagine having the dog of your dreams. A dog you can be proud of. Learn more about our Ultimate Super Dog Program.

ULTIMATE SUPER DOG
Imagine knowing that absolutely everything you need for your dog's training is covered — from now on. No need to worry about training slipping over time, or something coming up later on that you'd like help with. We're here for you from now on.
This program includes unlimited lessons.
This program is perfect for the family that wants the absolute best training experience, and the peace of mind that you have all the long-term support you need. Not only will we make sure your dog has excellent manners and listens to you even around distractions, we'll also make sure your dog listens when they don't have a leash on. Which is awesome because dogs spend most of the time off-leash at home.
You'll be able to get them to listen without having to physically go get them! Coming from across the house, getting off the couch, leaving things alone — all things you can have your dog do without grabbing them. Plus, no more pulling on the leash, barking too much, jumping on people or counters … so many unwanted behaviors can be resolved quickly with this program!
This program includes: COME, COME ON, LEAVE IT, PLACE/STAY, WATCH and WAIT. Unlimited lifetime support and refresher lessons when needed. Unlimited lessons in your home and in public.
Nervous about training? Need a little extra help? Sit back and let us give you a jump start on having a well-behaved dog now.

TEACHER'S PET
The ultimate in convenience and momentum toward your goals!
This add-on substitutes a visit of your program for a day with the trainer, allowing the dog to quickly learn about the equipment and get a jump start on learning, making it easier when the two of you begin working together.
Your dog will ride with me over several hours, allowing time to train multiple times in different locations with time to rest in between. After 3 sessions, normal lessons continue with you.
Dogs ride in ultra-safe, crash-tested Ruff Land kennels.